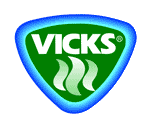 +
=
HEAVEN
The Puffs Plus w/Vicks. They are soooo wonderful. Not long ago, we were all sick w/URI and these were sooo nice. I could just curl up w/one and sniff it and it made me feel better lol. Now Joe says that for all he cares, these can be the only tissues we ever buy! He likes them that much. I NEVER would have thought that he would like them so much, he typically hates Vicks on him!
If you have not tried them, do! My allergies have been bugging the heck out of me and I have been using the heck out of them lol.
I wish I had a scratch and sniff on here hahahahahahaha.