Stuffed Peppers
uncooked:
cooked: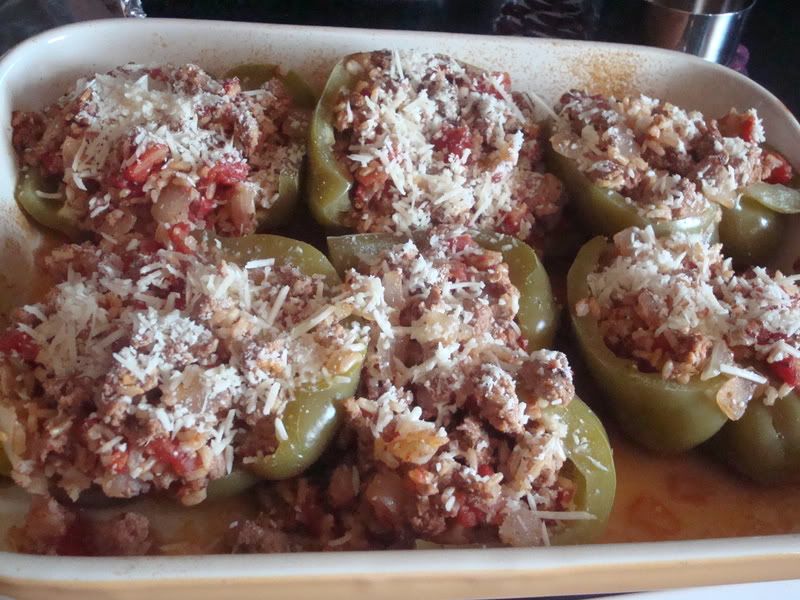 1lb ground beef or turkey(I use turkey)
1Can diced tomatoes
1 onion diced up
1C rice
3-4 green bell peppers
Tomato Soup(big can)
eyeball these seasonings:
natures seasons
paprika
pepper
garlic powder
Worcestershire sauce
Brown meat. Add all spices,rice,can of tomatoes,tomato soup, and the Worcestershire sauce. Let come to simmer. In mean time, cut your bell peppers in half, and clean the seeds out. Set them in a baking dish. Then stuff the peppers w/the meat mixture. Bake covered w/foil at 375 for 45min or til rice is cooked and peppers are tender. At the end, if desired, sprinkle some Parmesan cheese on top.
This is one of my son's favorite dinners. He loves stuffed peppers.